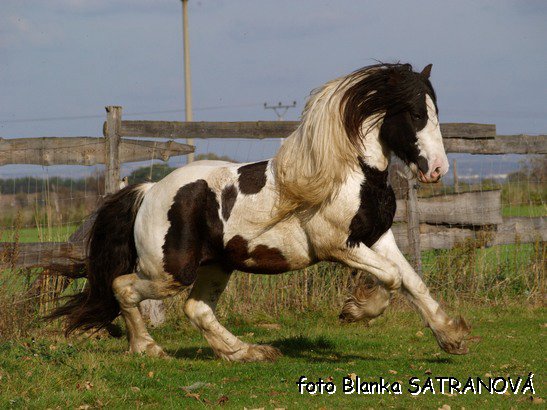 stud book for irish cob is www.irishcobsociety.cz
Welcome to our webpage about Irish Cobs.My name is Marta Moravcova and I have been involved in breeding (and transporting) of the Irish Cobs couple of years.
In our stable,we have permanently 4 stallions for breeding purposes. There are 3 stallions which are Irish Cob and one is Minishetland.We are focus especifically on breeding(in Czech Republic and Europe as well) and transporting horses from foreign countries.We also cooperate with ICS (I am a member of the committee)and ECHA.Our stable is situated 30 km away from Prague,in village called Vranany.
If interested in any form of cooperation or would like to see our horses, feel free to come over for a visit into our stables.We will be pleased to show you round.